10 Years of Blogging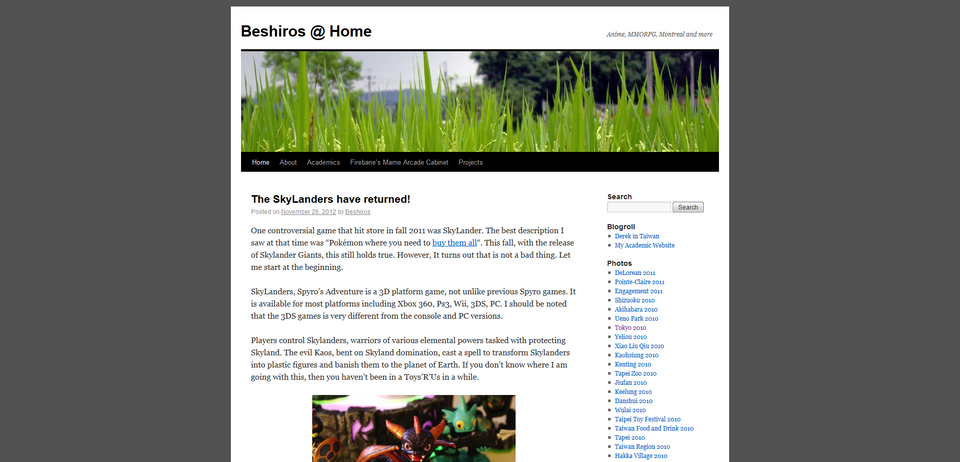 Back in April 15, 2005, I wrote :
Why would I have a blog? I've had different webpages since I've been on the Internet (around 1996). But times are changing. Personnal webpages are out, Blogs are in. What's a guy to do?
Four days latter, I wrote my first blog post, describing the importance of upgrading the BIOS on my new MSI K8T Neo2 motherboard.
Today, I am celebrating 10 years of blogging. I have been working hard to transfers all technical articles from all my previous blogs to Technodabbler, going back to that first post in April 2015. I have also annotated all previous posts with new tags, to fit the current scheme of this blog.
This massive content editing effort allowed me to find some important technological discoveries and insight I have had along the way. The following are my five favorites.
Ubuntu
In 2005, I tried a new Linux distribution. It showed a great amount of promise. At the time of this article, the W3Techs statistics states that Ubuntu is the second most popular Linux distribution for web servers, being found on 26.8% of all web servers on the Internet.
The MediaGate MG-35
In 2006, I wrote about the MediaGate MG-35, an external hard disk exclosure that could be plugged into the television. The MediaGate could play media files (including Xvids and MP4s) on a TV, either from the harddisk or streamed over the network. At the time, very few dedicated device could do this, the most popular being an original Xbox modded with Xbox Media Center (XBMC). Today, there is no shortage of such device like the Chromecast or the Roku 3.
Apple Touch Devices
In 2008, Apple introduced a touch enabled music player, the iPod Touch. Two years latter, Apple introduced a larger touch device, the iPad. Reviewing both devices, the ideas and technology showed great potential. Today, the iPad has the largest market share in the tablet category, with a market share of 32.6% at the start of 2014. As for the ever shrinking MP3 market, Apple controlled about 72.9% as the end of 2013.
Good Old Games
In 2008, I was invited to beta test a new game digital distribution service, Good Old Games. The company had ambitious goals, to re-release old games with out copy protection. Today, rebranded as GoG.com, the company has a catalogue with hundreds of games, and more are added every week, including the old LucasArts game catalogue and the Sierra classics. My personal collection has over 83 games. It is difficult to determine GoG's market share, as very little numbers are released on digital game sales. However, statistics from individual developers demonstrate that GoG accounts for 10% to 20% of their total sales.
Live Action What?
In 2009, live actions movies were announced for both G.I.Joe and Transformers. Sarcastically, I ended the article proposing they make a live actions movies for either Jem or C.O.P.S. (the animated series). Looks like I got one guess right.