Knights of Pen & Paper : Repetitive Genius

In 2013, I was working on a small RPG game for mobile devices. The idea was to make a game from core concepts of RPGs, such as Legend of the Red Dragon, to the smartphone. Unfortunately, several months before I could complete my project, Behold Studio releases Knights of Pen and Paper. To be fair, it was a much better game than anything I was working on, so I moved on to another project. After Paradox Interactive released a disappointing sequel last month, I decided to revisit the original game.
In the case of Knights of Pen & Paper, the core concepts are quests and combat. Although the game does feature a story, it mainly serves as a way to link quests together. Luckily, excellent writing give keeps the action moving along at a proper pace. The quests themselves are varied but simple : fetch X items and bring them to Y, defeat X monsters or escort character X to location Y. The combat is also simple, characters can either attack, block, run or use one of four powers.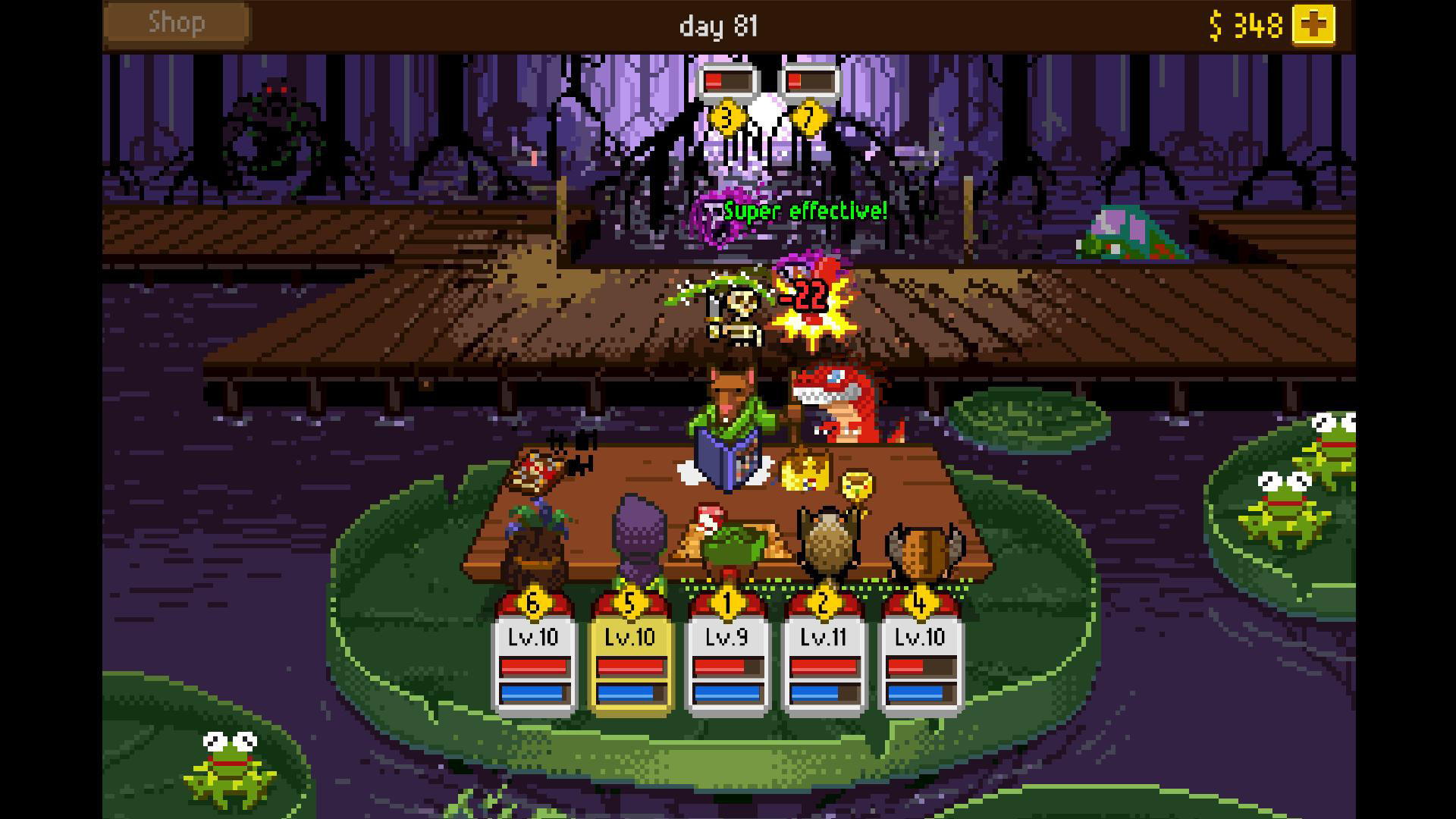 The game innovates by breaking the 4th wall with characters sitting at a table playing a RPG game and a dungeon master narrating the action. When creating a party, players must decide if the warrior will be played by the little brother, the grandmother or the pizza delivery man. The game room can be customized with various accessories, most of them available for purpose using in-game currency. Player can also spend real money to obtain more in-game currency.
The game world is littered with popular culture reference. For example, a sewer dungeon is by bandana-wearing turtle-like ninjas. When customizing the room, the original Dungeon Master is available. Revealing anymore would spoil the many surprises found in this game.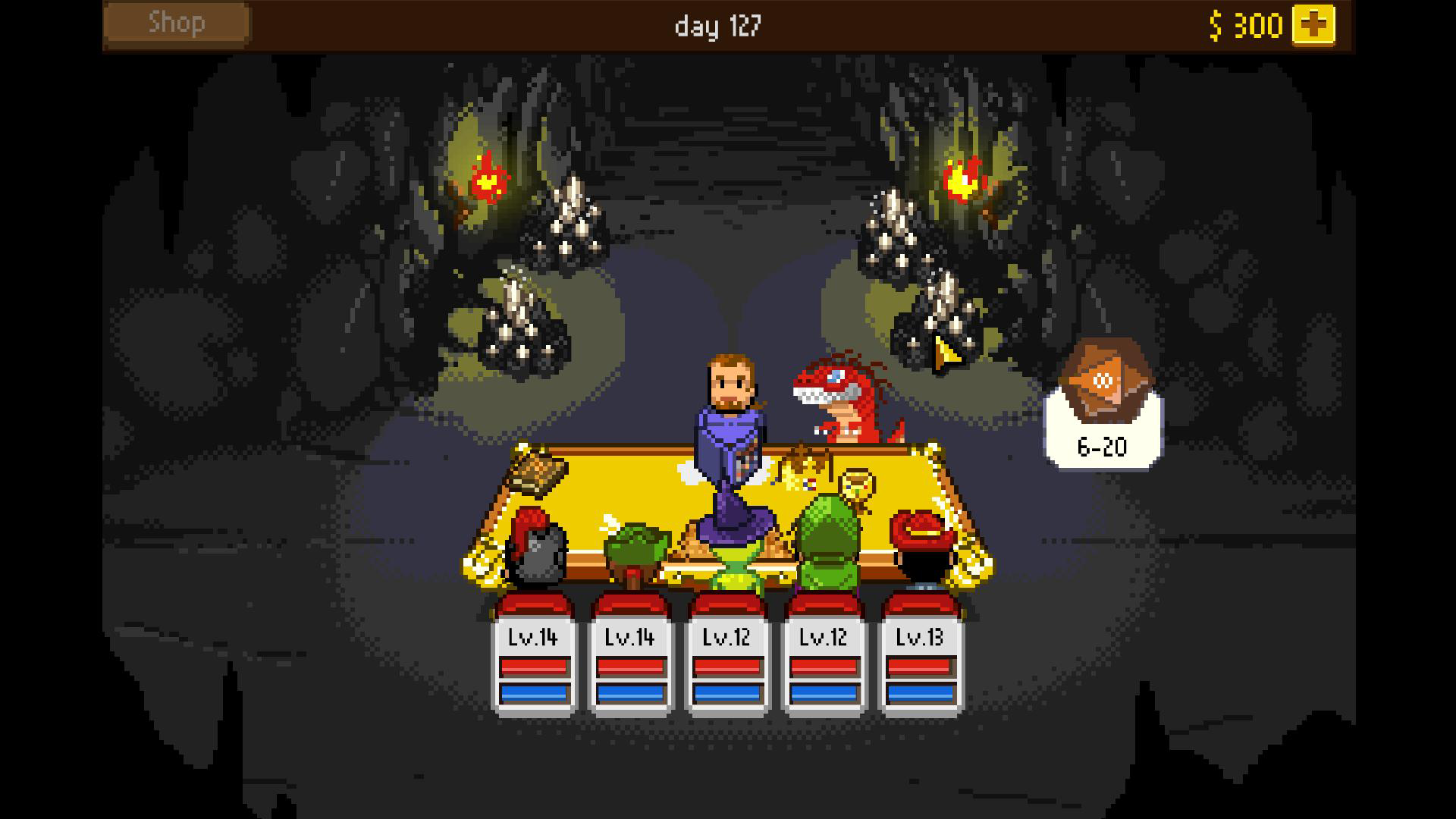 Knights of Pen & Paper succeeds well at providing a light-hearted RPG game that can be played in short sessions. However, the game suffers from a lack of content towards the end. Although the story is engaging, the lack of new mission types or character evolution creates a repetitive experience.
Regardless, this game should be played by any RPG fans. It is available on Steam, or both iOS and Android mobile platforms.