Ubuntu!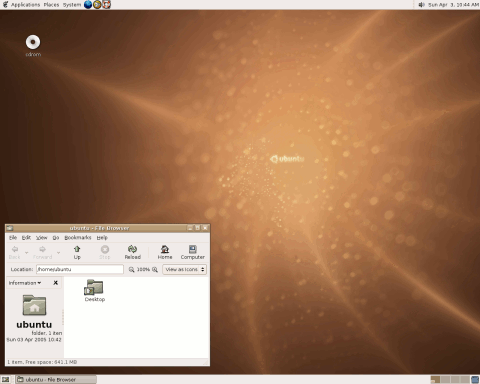 Lets face it, Debian has too much politics. I've never seen a slower moving Linux distro. Don't take me wrong, it's a great Linux distro. I wouldn't use any other Linux distro for a server. But I need more for a Desktop system.
Last weekend, I tried Ubuntu, a spin-off of Debian. For those that don't know, Ubuntu is an ancient African word, meaning "humanity to others". I was very impressed by the distro. Although the installer is not up to par with Fedora Core, the Gnome interface is too notch. Apt-get works perfectly and you can use Debian packages when you can't find that proper Ubuntu package.
I'm currently using Ubuntu on my PVR and my arcade project. I'll post more information about those projects in a couple of week, when I'm happy with the results. If you are going to use Ubuntu and need to recompile the kernel, I suggest this excellent page on the Ubuntu wiki. And good knews for people like me who own a Streamzap control, its officialy supported by Lirc. Yeah!