The RockBand 2 Experience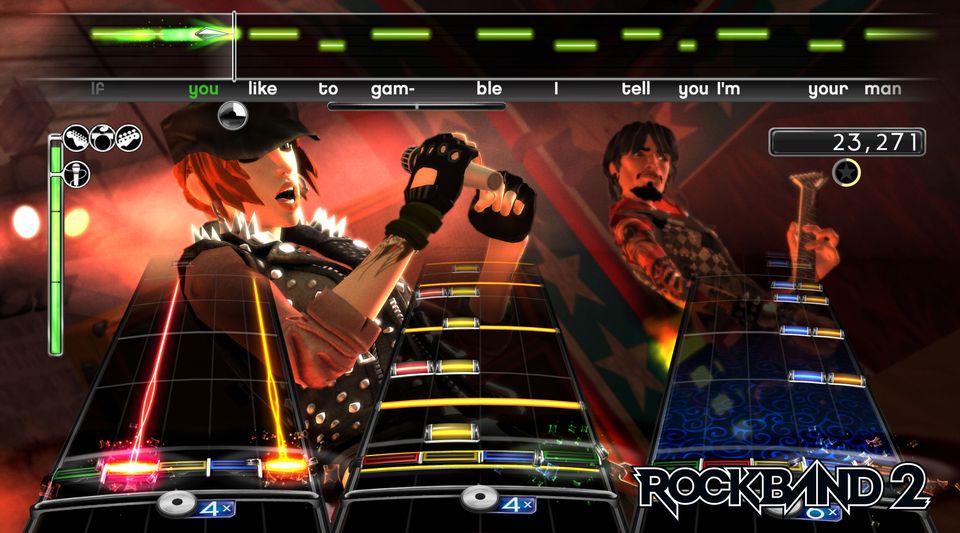 Or should I say RockBand 1.2? I recently purchased RockBand 2, a necessary upgrade for my RockBand parties. I immediately noticed that RockBand 2 had a very similar fell to its predecessor. This should not be a surprise, since this game is a sequel. However, I might have been expecting more out of the sequel.
The improvements in RockBand 2 are numerous, more than enough to justify the upgrade. The roster of songs is impressive and although I don't recognize many of the songs, my friends did. This would just be another illustration of my lack of knowledge for American rock. The interface for creating characters has been improved, and characters can now play more than one instrument. Although I haven't tried it personally, my friends tell me that the "Challenge of the Bands" online mode is a blast.
So with all these improvements, why am I still disappointed? It's not like Guitar Hero, World Tour is a bigger innovation in the genre. It might be that I was hoping that RockBand 2 would add something new to my RockBand experience. The thing is, I can't say what that innovation would be. I can always hope that RockBand 3 will answer that question. Until then, I can wait for Harmonix to release Dare by Stan Bush as DLC.