Nvidia Shield TV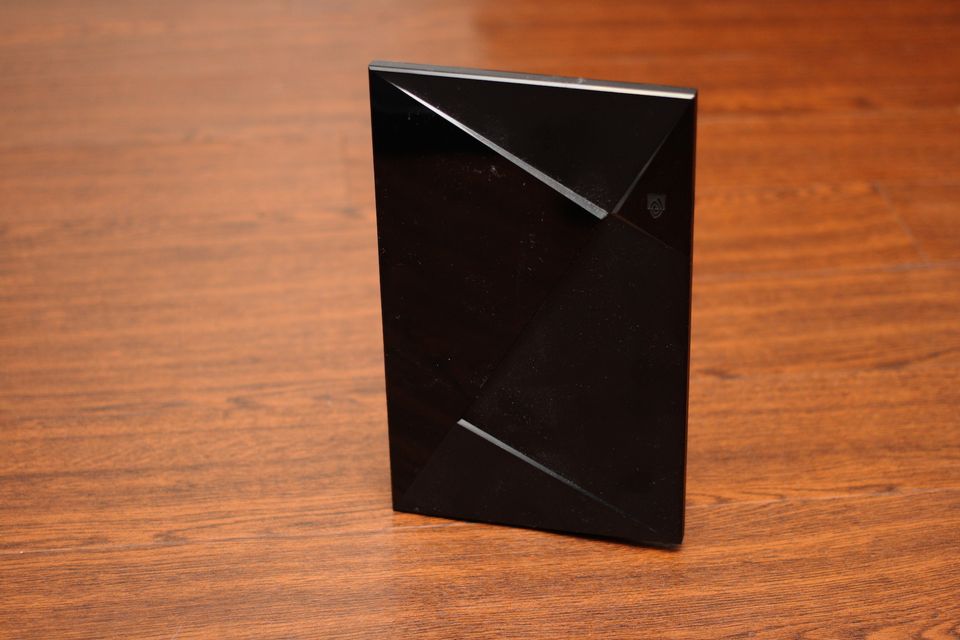 Being a parent imposes some restriction on how, when and where you can play video games. The Shield Mobile was a saviour: with its streaming functionality, I could play PC games from anywhere in the house. The Shield TV extends the Shield ecosystem by introducing a powerful Android console for your home TV. The console itself is great, but is there a point in making an Android game console?
Member of a Failure Club
Its already been proven with failed consoles such as the Ouya or Mojo, very few people want to play Android games on a TV. The conceptual problem is that many Android games were not designed for controllers. The exception would be ports of console games, but these games were already released years ago on other consoles. Regardless, all these games are available on an easily accessible mobile platform: Android cellular phones.
Nvidia's solution to "convincing people there are games to play on Android" is to create a marketplace which provides visibility to games providing the best "console" experience. In addition, exclusive to their console, Nvidia has several blockbuster game ports: Half-Life 2, Portal and Borderlands, the Pre-Sequel.
Although an interesting attempt, it remains that the most interesting games on the system are several years old and already available on a variety of platform.
Solid Construction and Software
The Shield TV is a sturdy little console with several ports are located on the back : HDMI, 2xUSB, SD Slots and Ethernet. It is larger than most Android console on the market, but is still much smaller than any of the traditional video game console. Compared to other tested Android console on the market, the wireless antenna is strong and does not require close proximity to an access point. For tedious configuration tasks, you can easily plug in a USB keyboard and skip the on-screen keyboards.
Although the console initially shipped with Android TV 5, it can easily be upgraded to Android 6. This enables some practical features such as the ability to use an SD card or a USB disk to extend the primary storage. My main complains is that the main menu is initially polluted with advertisements. Luckily, these suggestions can be easily disabled.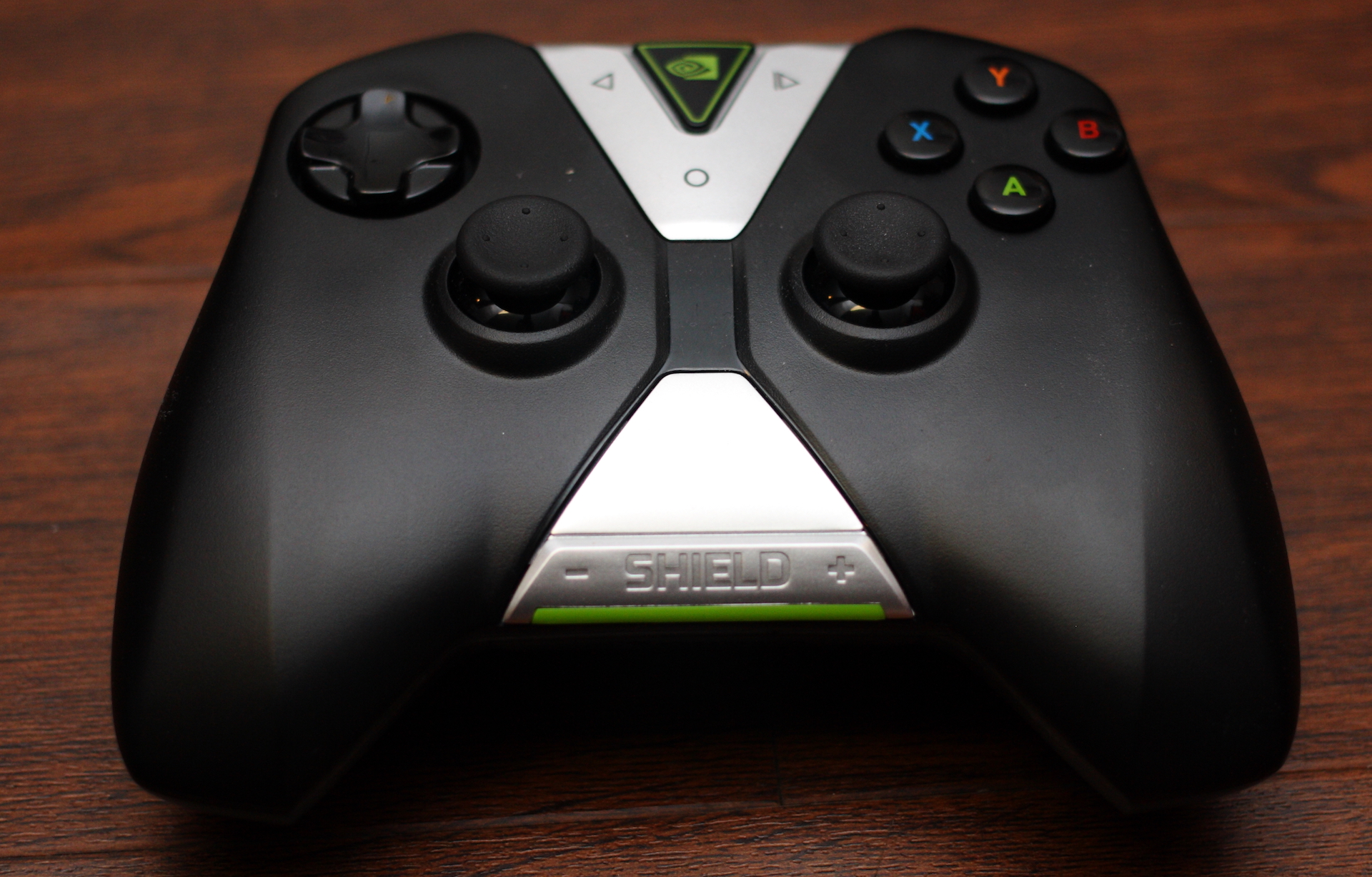 Almost Perfect Controller
The Shield TV is sold with an Nvidia controller, which connects to the console over Bluetooth. Mimicking the shape of well established controllers, the Nvidia controller feels solid in one hands. The d-pad is comfortable, although I have not tried it on fighting games. The shoulder buttons are easily accessible and the directional sticks are built to last. The headset jack is very practical, especially when other family members are sleeping.
The main weakness of this controller are the capacitive Android control buttons. The buttons offer little to no feedback when pressed, which can be problematic in games. My first controller had problems, with the back button only functioning when a headset is plugged in. Searching on the Internet revealed that problems with these buttons were common, and often remedied with a quick RMA. Nvidia's service was impressive, and I was back to gaming in no time.
Even though the Shield TV supports different controllers, such as the Xbox 360 controller, I found that I always use the Shield Controller. Nvidia did an incredible job with this piece of hardware.
Streaming, streaming, streaming
The Shield is an incredible streaming device for games. Like the Shield Mobile, it supports two types of streaming : Gamestream and Geforce Now. For those with a powerful gaming PC equipped with a modern Geforce graphic card, Gamestream allows select games to be streamed over your local network to your TV. If that game is not officially supported, you can still try it. Even games that only support keyboard/mouse controls can be played since you can easily plug your favorite keyboard/mouse in the Shield's USB ports. Be warned that the Gamestream software is glitchy and might require occasional PC reboots to sync up with your Shield.
Players without a gaming PC can benefit from Geforce Now, Nvidia's over-the-Internet game streaming service. Memberships require a monthly subscriptions and provides access to about 60 games, many of them AAA titles. Some more exclusive games must be purchased separately. Trying out the service is easy as the first three months are free. Playing on Geforce Now was surprising responsive, with little or no latency (lag). As such, Geforce Now is definitely a viable game platform.
In Conclusion
As one of the most expensive Android TV console on the market, it is difficult to recommend this console as the "definitive" Android console for everyone. For reasons stated above, it is difficult to recommend an Android console to anyone. However, those looking for a powerful Android console with 4K support will be very happy with the Nvidia Shield TV. Having tested other streaming game consoles, the Nvidia offers solid performance, both with Gamestream and Geforce Now. Its not for everyone, but the Nvidia Shield TV is a good piece of hardware.